We are a bunch of people with a passion for this sport
Each one of us is working on ourselves and wants to move something further.
ORGANIZE EVENTS FOR PEOPLE
We try to create games for all types of players on a regular basis. We bring CQB and various game modes to our playground.
We take part in trainings and trainings under the control of certified instructors with real combat experience. We try to apply these procedures in every situation.
To improve the quality of the game and experience, we try to devote quality preparation and transfer the feeling of the reality of military simulation into game mechanics.
We also learn from others, cooperate with other teams and our goal is to help every player, whether they choose equipment or weapons.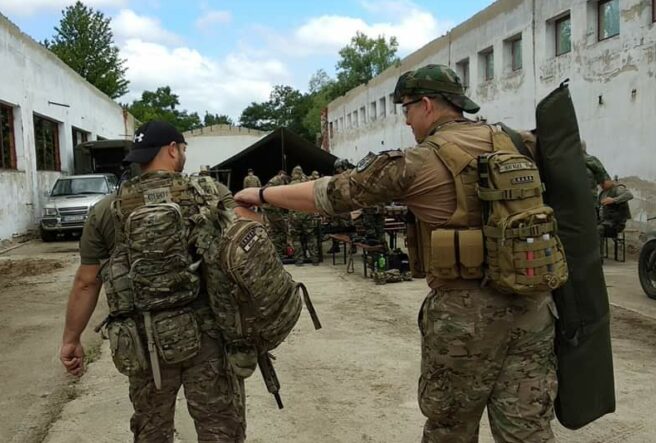 WE WANT TO CONNECT THE COMMUNITY AND MOVE IT FORWARD
Step by step, under better conditions
Indoor / Outdoor CQB "Adrenalin Center Hlohovec"
We operate an airsoft / paintball field for various CQB games. The course is also used for training and tactical situations. We create games for you at least once a month.
Fast games for every player. The course offers possibilities for various tactics and team games.
The capacity of the playground is 30 people.
CTF (Capture the flag)
Trouble in Terrorist Town
Hostage Rescue
Death match
Team Death Match and others.
In the area of Airsoft / Paintball playground "Adrenalin Center Hlohovec".
GPS: 48.408671, 17.792422
The team is made up of 10 active players, each with a specific role to play.