We come from western Slovakia, from Sered. As a bunch we met and met from an early age, but the first ideas about grouping and creating a unified team came in early 2016.
We started like any of you. Only in tracksuits, gloves, father's or grandfather's caps. We were the first to have affordable weapons from China, mostly the immortal AK47 from CYMA (CM0.28). The only tactic we knew from Counter-Strike and action movies and the goal at local games was to get as many "enemy kills". At that time we played most often at "Zornička" in Modra, at the airport in Vajnory, or our favorite Báb.
After a few months the name C.H.A.O.S. and in April we created the graphics, the logo and made the first patches so everyone could get to know us right away. In the beginning we had almost 15 members as a team. As we tried to agree on a common camouflage and armament on the team, it was agreed that we would replace the old AK47 and the new AR15. As far as camouflage is concerned, we have switched to the universal camouflage pattern Multicam.
Since we took airsoft as fun, we wanted the others to enjoy the game with us. We teamed up with teams in the area and started organizing bigger games together, we wanted everyone who came to the event to have the most experience of that day. We participated in big events ourselves, in 2017 we tested Border War, Extrem Fight Lešť and Blue Valley. Always in the first place was good fun, perfect experience of events and especially meeting new people. This year we have established our most important partnership with Trnava Military Sport. We often played in wooded areas in Chtelnice, or in the woods in the military training area in Sereď.
At the end of 2017, we managed to acquire in cooperation with o.z. Adrenalin Center Hlohovec airsoft / paintball area in Hlohovec. The playground was mainly used for paintball and we wanted to bring the airsoft community a playground for fast CQB games. We have been working on the pitch based on the players' suggestions and we continue to do so today. All year 2018 we brought at least once a month events on the CQB course and every 3 months we organized together with Military Sport Trnava bigger 12+ hour games, post-apo events, or experienced one of the best Border War.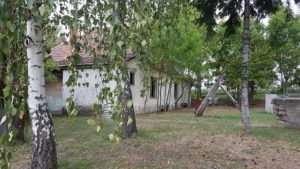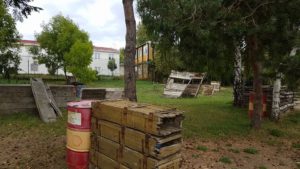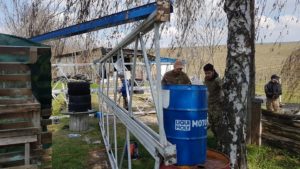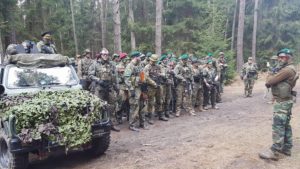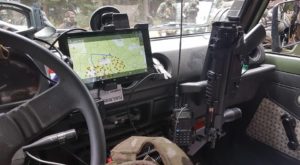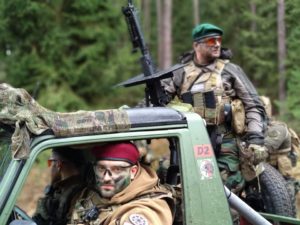 https://chaosteam.sk/en/1060/In 2018, we acted as a real team, helping each other. As we wanted to work on ourselves, we were looking for the possibility to advance to a higher level. At that time, we established cooperation with our training and training partner, Perún Tactical Group. Under a certified instructor, we underwent several trainings, tactical procedures and shooting. This collaboration has been in place today, and the training area has been extended to include survival courses, immediate response techniques, and various other improved tactical procedures.
At the end of 2018, we managed to create a different kind of event for our community and tried to organize the first Army Challenge Run. Army style competition, where an individual competes in shooting, physical and also disciplines under psychological stress. This type of event has been a great success and we have followed it in 2019. In the next year we plan to continue and expand to acquire knowledge in areas other than shooting and tactical. We also participated in the presentation at the sport days in Hlohovec, where we tried to present airsoft as a fair-play sport for everyone. In this expansion of knowledge about the sport we love, we see the potential and will work with other teams and civic associations to make airsoft perceived as safe.